Black Friday Games to Increase Sales
The below was an email from an owner of the Online Prize Wheel. Great Idea!
The holiday season is now "officially" in full swing and we're kicking things off by bringing back the very popular SPIN & WIN instant savings wheel at our store this weekend ONLY!
The SPIN & WIN Wheel is a fun game where you simply step up to our little laptop set up at the register, enter a few details about yourself, and hit the spin button!
The wheel spins and randomly stops on your savings…
Instantly save from 10% to 40%…
You're guaranteed at least 10% off…
So, have a great Thanksgiving… then, stop in and save big starting Friday morning
Use Games As Retail Merchandising For Marketing
Retail merchandising with games is the discipline of showcasing brands and products in stores and retail stores to optimize customer journeys and to boost sales. It is a practice that uses strategies to increase retail sales to consumers. It covers everything from advertising, store layouts, product presentations and free samples in stores.
This includes product signage, advertising displays, shelf talk and other marketing materials. Retail merchandising may also refer to certain products that appear on store shelves, display structures, end caps, or other physical locations within a store.
The traditional definition of merchandising goes something like this: "Merchandising refers to the variety of products offered for sale or presentation of a product that in some way represents a product in such a manner that it arouses interest and enticements a customer to buy. The phrase "tempt a customer to buy" speaks of one of the primary objectives of visual goods. Driven by brand awareness and differentiation, this form of marketing competes for the attention of shoppers in retail stores and supermarkets who have high expectations of the local experience.
As the number of references grows with the average store size, visual merchandise materials will carry more weight tomorrow than they do today. The POS displays product presentations in an organized way that doesn't irritate, makes the shopping experience more enjoyable, and finds that shoppers come back for more.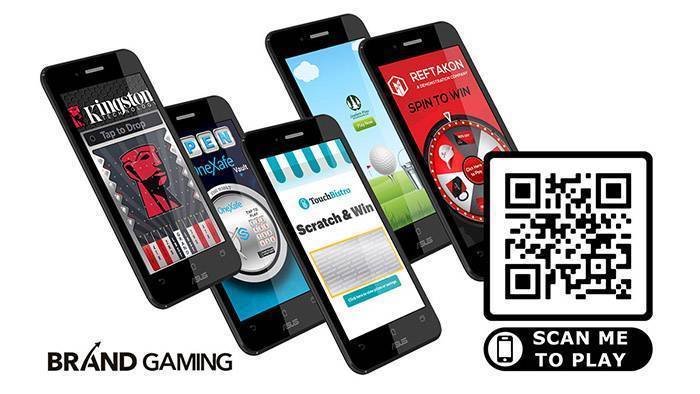 https://brand-gaming.com/digital-marketing-game/
Visual merchandisers help to organize products in-store so that customers can more easily find what they are looking for. You don't have to spend a lot of money to create product displays that show your products and convert more people from research to paying customers. Understanding your target customers is the first step towards creating effective visual merchandising product displays.
One way to enhance your in-store experience is to use your displays to cross certain products. Using point-of-sale reporting capabilities, you can find data on how cross-product sales are arranged in your displays.
With detailed purchase histories and conditions for each sale such as how long the sale took from the purchase date to the quantity bought, merchandisers have the ability to know the preferences of each of their customers. They can then use this preference to demonstrate the value of their products in their stores to retailers. Using sales data to show retailers how popular certain products are makes them more likely to make a purchase and increase the quantity on their next order.
Visual merchandising is a common practice in the retail industry. Merchandisers develop floor plans and three-dimensional product displays to organize and present products to maximize in-store sales. At the same time, customers are spending less and less time shopping, which is good because visual goods give an understanding of what is on offer. Let us focus on product presentation and POS display initiatives in retail supermarkets and return to the basic rules of retail visual sales.
The projected image, look and feel of the game marketing signage contribute to the perception by customers of the brand from the color of the product packaging to the way a brand presents its products in-store. Make sure these perceptions are consistent across all store and distribution channels and engage customers in meaningful ways, and you have a profitable merchandising strategy that is sure to generate revenue.
Successful retail stores are visited by a great many people every day. It's no secret that for today's go-to shoppers, big box stores and supermarkets are the go-tos. They provide an optimized experience for your customers and facilitate marketing for your products.
Digital Game displays not only have a high chance of attracting the attention of passing shoppers, but they also provide an opportunity to connect them to your brand and purchase. This type of approach poses a significant challenge for e-commerce merchandise departments, which are working hard to maximize product presence in the old way, as the tools do not support the flexibility, agility and scalability required to provide buyers with a truly personalized experience. Successful implementation of a variety of tactics can be helpful to the success of a product. Therefore let us examine how you can ensure that your visual merchandising strategy is convincing enough for customers to reach your product in the shortest possible time.
A retailer that automates games ranges, search and recommendation merchandising, uses a solution that enables high-quality merchandise entry and offers the ability to refine recommendation data.
Customer interaction with products from entering the store to filling baskets and obtaining the basic right to product placement. Game stores, for example, which attract shoppers with indispensable controllers, batteries, cables, and cleaning kits, emphasize an uninterrupted and entertaining experience. While customers are bombarded with options to grab their attention, the delightful experience of seeing, feeling and touching products can prove to be a pleasant process that can lead to a better end result for all concerned.
Create a store point-of-purchase game that involves players with discounts, rewards and prizes. Add a web address to your receipts and invite your customers to enter your receipt number and other contact details to have a chance to win. Use business cards, game codes and web addresses in games to create a new type of segmented email list aimed at specific customer types.
Partners with distribution partners and neighbors in order to achieve business added value through controlled interactive actions. Increase the frequency of customers with strategic marketing strategies by using kiosks, printed receipts and email offers for the game.
Digital kiosk gaming is one of the most budget-friendly ways to get a return on your investment. With slots, scratch-and-plinko games and custom brands, virtual gaming is an exciting way to draw attention to your business.
An action with one of our games achieved an average turnout of 90%, making it one of the most accessible and popular ways to showcase your product or service. Social media is the new frontier for games and advertising on Facebook. There is a great opportunity for brand integration on Facebook, where games can be used for strategic marketing even if consumers don't realize they're being sold.
Players have the option to choose the look and style of the character they are playing, as in many games, including the option to have a recognizable d
esigner or brand.

Available Branded Game Marketing Instant Win Games
Virtual Prize Wheel, Virtual Scratch Off, Virtual Golf, Slot Machine, Plinko, Dice, Choose One, Virtual Bingo, Memory Match and Custom Instant Win Games.