Game for Mobile or Tablets
Mobile has proven to be a major factor. There was a time that you could make a game and publish it as a single file type and expect it to be to work nicely for everyone. Creating working games for all devices, operating systems, web browsers, screen resolutions, and various aspect ratios is not a simple task to say the least. It is constantly evolving through new technologies and trial and error.
Business is more data-driven then ever before. We have fun solutions to engage and capture data driving business through strategic gamification.
We offer a variety of variations of mobile and tablet marketing SMS games in the Wheel App and Scratch Off App. Our Prize Wheel and Scratch Off App runs like a native app in the Web Browser. There is nothing to download. Browse to the game and Play!
Play our recent html5 / JavaScript Virtual Prize Wheel, Slot Machine, Virtual Scratch Off or Virtual Golf games for all devices.
Take a play using SMS
Mobile marketing games create a positive brand experience for players by offering them Coupons or Prizes.
Below are a few options to push your game to mobile players
From Mobile Websites
SMS with Auto Reply Link – Example Text: play to 18649398055
QR Code
Short URL
NFC (Near Field Communications)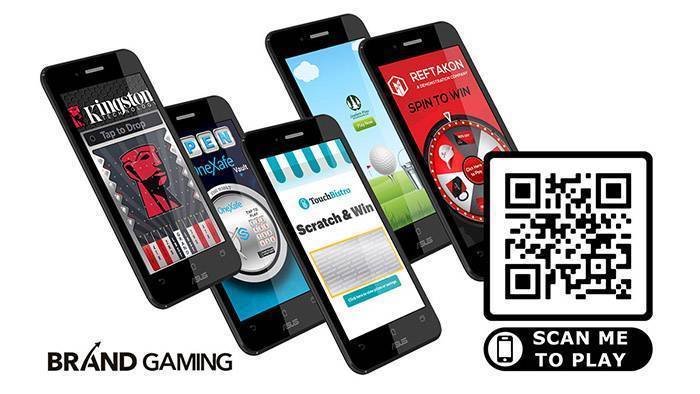 2021 Mobile Phone Report
There are over 5.27 billion smartphone users worldwide
Mobile ad spend is higher than for desktop ads
Samsung, Apple and Huawei are the top three phone vendors
Android's market share is nearly 6x bigger than iOS
37% of all website visits come from mobile devices
4 inch is the most popular screen size
18% of Americans use mobile payments
87% of people always have their smartphone at their side
More searches take place on mobile devices than on computers
Mobile commerce sales grew by 38.7% in 2015
69% of users performed at least one mobile banking activity in 2015
The highest CTRs for mobile ads were at 0.52%
46% of retailers in the U.S. deployed beacons in 2015