Getting Started
OUR PRODUCT PRICING
Pricing is based on factors like game type, will you provide the graphic design, anticipated play-volume, duration of the promotion, features, options, design modifications, data collection systems, and other possibilities.
SUPPORT
Games are primarily self-administered to keep costs down. However we work with you to make sure you get the most out of our systems, and options to have your game promotion ready. We are passionate about doing games properly and offer phone, email, and screen sharing support
A typical Trade Show Game ranges around $330. to $430. – Same day setup available!
Every promotion is unique and demands its own attention to details. A deep understanding of your needs and objectives help to define a specific quote for the game product you choose.
HOW WE WILL WORK WITH YOU
We will work closely with you through initial phone conversations then mostly email to develop deploy the best-branded game design possible for your specific marketing, promotions and lead generation objectives. We will also provide immense support to you in launching your promotion and ensuring you have the most success with it.
Every client has special marketing and gaming requirements. We are open to new concepts and love hearing about new ideas.
The reason we have so many options and variations today is because clients like you have made requests over the years that have been incorporated to help everyone access better promotions.
Let us help you create or improve your digital marketing promotions, for Event and Trade Shows, Lead Generation, Sales Incentive Promotions, or Custom Games. Speak with David Harkins, the developer by calling toll free at 1-877-530-4499, M-F, 9-5 daily EST.
LET'S TALK ABOUT IT
Fill and send the contact form and we will get in touch with you right away! We prefer phone conversations at 1-877-530-4499 though this form enables you reach-out to us immediately with your thoughts and ideas.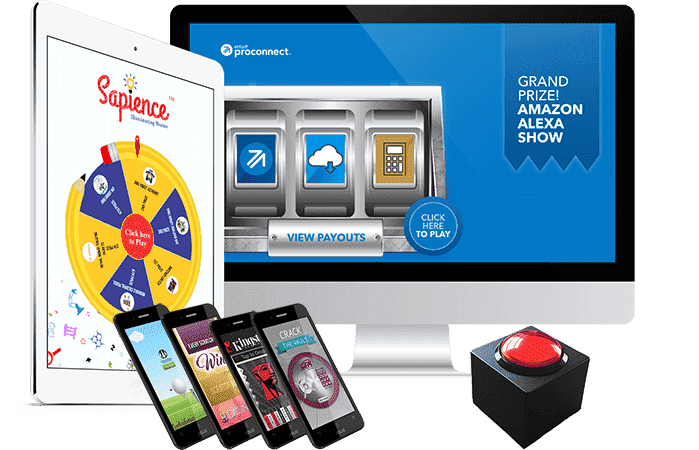 Quick Solutions / Quick Quote