QR Code Games for Promotions
QR Code Games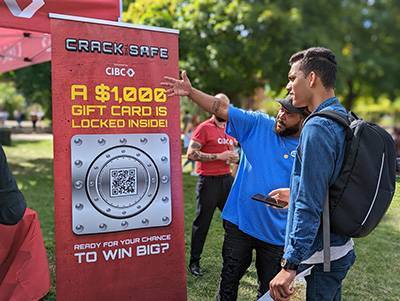 If you're not using QR codes for your business yet, then it's time you started using them.
We're seeing a lot more interest compared to 10 years ago when we first learned of them. Easy automated and effective!
Called QR for Quick Response, QR codes are an awesome mobile marketing tool. They guide potential new users and quality customers to a brand experience in a fun and effective way.
Everyone loves a giveaway! We've just made it way more fun when using QR Codes! Our odds controlled interactive games create even more excitement at events, trade shows. in-store / restaurant when using QR Codes
The use of our Game Marketing instant win software application to create excitement and offer a fun brand experience is almost without limits. Our game innovations help businesses engage, attract, interact with, increase business and so much more.
Try the below demo!

QR Code Games are a great tool for:
Lead Generation
Brand Engagement
Coupon Distribution
Franchises
Restaurants
Retail Stores
Banks & Lending Institutions
Car Dealerships
Small Business & Mid-Sized Business Owners
Trade Shows, Events and Conventions
When it comes to options, Brand Gaming has the needs of clients covered. In fact, product improvements are based on the perception of the users for ultimate performance. The highly advanced options, as well as systems, enable your company to engage like never before. With the help of the professional and highly experienced team, Brand Gaming has simply made engagement more fun.
Not only are they an ideal tool to increase sales by offering discounts and coupons for your products or services, but you can also use them to draw a crowd to an event or promotion by emailing redemption codes in advance or posting them on your social media pages. Our QR Code Games are fully rebranded to your company
Game Features
You set the odds with the inventory for each prize level.
Optional collection of contact data
Fully Branded to your Business
All Device Compatibility
Anti-Fraud mechanics
Primarily Self Managed
SSL Secured Data
Zapier Automations
Developer Phone Support
Game Options
Send a branded email to all players
Full-Screen Monitor or Tablet Display
Zapier Data Integrations
Player Restriction Rules
Up to Six Prize Levels
Redirect by Prize Level
Optional Schedule by Day
Use Variable Data
Limited Offline Usage Available
Game Add-Ons
Add a BIG PUSH BUTTON
Unique Play Code to Play
Display Unique Bar Code or Bar Code Numbers in Email
Display Coupon Codes On-Screen
SMS to Screen
Kiosk with Printing
Convert email to SMS*
SMS Autoreply to Play
Custom Game Development
Play a Demonstration Game
Odds & Inventory Controlled Marketing Games for Trade Show Events, Websites, Mobile, Retail Merchandising, Social & More!
Virtual branded Games for Coupon Distribution, Lead Generation, Engagement, Brand Awareness Marketing and always fun.
VISIT OUR GALLERY to see what others have done. There are many versions and options for creating unique Virtual Golf Game promotions. Call now! 1-877-530-4499 for a fast quote and more detailed information. TRADE SHOW GAMES ARE ONE OF OUR SPECIALTIES.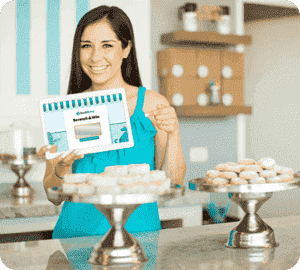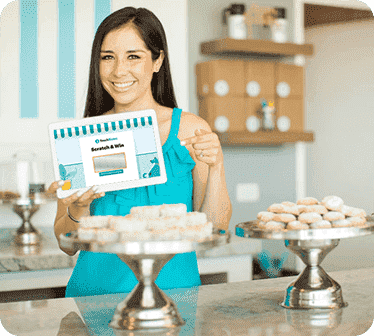 Call now! 1-877-530-4499 for a fast quote and more detailed information.
Why Brand Gaming? We make this easy to do!
We will work directly with you to execute your promotion or application to be certain you are leveraging the full value of our systems. Secondly, we know that one size does not fit all and you don't have the time to master every aspect of our technology. Most importantly Brand Gaming will work with you to build out your promotion. The execution does require good communication.
Why use a Branded Digital Game to Deliver Coupons?
Using our instant win games to deliver coupons is a solid idea for several reasons:
Increased engagement: Our Instant win games are fun and interactive, which will increase engagement with your customers. When customers are engaged, they are more likely to remember the promotion and the brand associated with it.
Higher redemption rates: Offering coupons through an instant win game will increase the perceived value of the coupon and make it more likely that customers will redeem it. When customers feel like they have "earned" the coupon through gameplay, they may be more likely to use it.
Data collection: When customers play an instant win game to receive a coupon, they optionally provide some personal information, such as their email address or phone number. This information can be used for future marketing efforts.
Cost-effective: Instant win games can be less expensive than other promotional tactics, such as direct mail or print advertising.
Viral potential: If the instant win game is well-designed and fun to play, customers may share it with their friends and family, which can lead to increased brand exposure and potential new customers for your business.
Overall, using instant win games to deliver coupons can be a smart promotional strategy that can engage customers, increase redemption rates, and provide valuable data for future marketing efforts.