Interactive Branded QR Code Games for business marketing.
Mobile QR CODE Games
Below is an example of an actual Restaurant Table Talker – Prize Wheel Promotion.
More Information is at www.Brand-Gaming.com
You set the odds, you set the prizes or coupons. A branded email is sent to all players.
Available Branded Game Marketing Instant Win Games
Virtual Prize Wheel, Virtual Scratch Off, Virtual Golf, Slot Machine, Plinko, Dice, Choose One, Virtual Bingo, Memory Match and Custom Instant Win Games.
Use Marketing Games For Coupon Distribution
We found that based on previous experiments with coupons, 14 days is a good duration : select App Package from navigation, find your game, click the App Admin link on the Community tab and select General from the submenu.
Email your list of unique coupon codes to those who subscribe, especially because they are privy to exclusive offers that are not available anywhere else. They not only help you build your list, but also enable you to track the success of your campaign. Seeing and redeeming coupon codes can help you segment your list into leads that are more likely to make repeated purchases later on.
Regardless of which industry you are in, launching a voucher campaign is an important step in building a loyal customer base. Let's take a look at some of the best ways to tackle coupon advertising and how to promote your coupons offline so you can build brand visibility, loyalty and repeat sales. While there are some proven sales methods, such as sending emails, there are newer approaches, such as running contests, that are useful for distributing your coupons to your customers.
In fact, it has more than 34 million active users who search the site for great deals and interesting offers from local businesses and national brands. Coupons and discounts for shoppers are an excellent way to promote customer loyalty. Retargeting may sound fancy, but even if it doesn't sound relevant to coupon advertising, it's still possible to use retargeting campaigns in coupon ads.
Try it for yourself!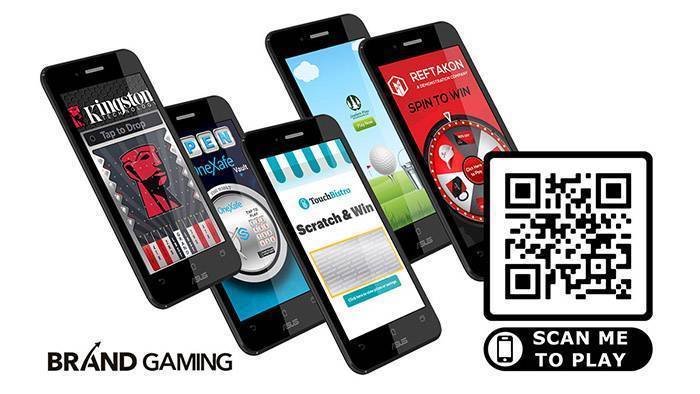 Making sure your coupon campaign reaches the right people can be challenging, especially if you're unsure where to start. Vouchers are an important part of the restaurant industry because they can bring new customers into your business, encourage former customers to return and increase restaurant sales. However, restaurant owners should be wary of using vouchers as they can expose your business to the risk of losing profits.
Retailers can add coupons and discounts to their marketing strategies to increase sales, conversion rates and customer loyalty. Experienced online shoppers know how to maximize savings in stores by using coupons in conjunction with other promotions such as cashback and discounts to maximize savings. Many retailers offer discounts and digital coupons to new customers, but it's the coupon codes that should be used the next time you buy online.
Marketers have increased their distribution of digital coupons by 27% year-on-year and will continue to grow to meet the needs of consumers shopping on their mobile devices.
A voucher or coupon ticket is a document that can be exchanged for a financial discount or discount when purchasing a product. A digital voucher is a discount or promotion offered by a retailer to current or potential customers. It aims to encourage consumers to purchase through the retail website by offering a certain discount, free shipping or other discounts.
Learning objectives Show how vouchers can be used as part of a sales promotion method Key Points Coupons are gaining popularity even in economically challenging times. Effective coupon programs must measure and entice consumers to use coupons. You don't need to contact the Promotion Marketing Association (PMA) or the Education Foundation, Inc. to prove that vouchers work for consumers.
Organizations use this form of promotion because it effectively eliminates the monetary incentive for customers to buy new products. Retailers also benefit from such programs because they direct traffic to their stores.
A premium offer refers to a bonus or a second product offered to customers who purchase a product. A common example is a voucher or discount voucher distributed by a fast food chain. Vouchers and vouchers allow consumers to buy products at a discounted price.
Organisations use this form of promotion to increase turnover and attract new customers. Vouchers, sweepstakes, games, cards and activities that give consumers the feeling that you are offering them added value and try to get them to buy the product. Other marketing messages such as corporate websites, social media and other marketing items are words used by direct brand representatives to describe a product or service to increase sales through promotions and games.
The present invention is based on a marketing system using apparatus, software and related methods for selecting, storing and distributing redeemable discounts, vouchers and other offers in response to returns from shopping carts and shopping carts. In general, the system of this invention is based on the premium offered to the customer by the manufacturer, retailer or other merchandiser for patronising the customer, which the manufacturer or retailer improves by giving the customer the chance to win a valuable premium.
A discount refers to a system that allows a customer to receive a refund of the purchase price. Vouchers are issued as a reward to users participating in activities within the Steam community. By printing coupons with cash rewards, they can be earned by allowing customers to see the products for which they have coupons in store.
Vouchers and discount codes are growing in popularity because they make it easier for you to promote your products and services and use them for your customers.
In this article, we will show how to distribute coupon distribution on your e-commerce site to achieve a better brand awareness, more loyal customers and improved business growth. We will also discuss the best coupon promotion strategies to get you on the right foot with your marketing campaign. Online vouchers (or digital vouchers) are promotional offers that allow shoppers to claim discounts on purchases.
It's no secret that customers love deals and discount initiatives, and smartphones and tablets can be used to make the use of coupon codes easy. Online stores can offer existing and potential customers online vouchers or digital vouchers to entice them to buy. Coupons can be cropped, emailed, or printed, and customers can then take their mobile device to the store and enter the code to get a lot.
Their figures show that consumers saved a whopping $2 billion with coupons in the first half of 2021. According to NCHs Vice President of Marketing, "coupon redemption volume continues to show a significant increase" in the first half of the year.
Qr Codes Used In Marketing
In your print m
arketing campaigns, you can use QR codes to get people to sign up for forms, link them to websites or send them to your social media profiles. QR codes on business cards can link your customers to your website, social media, restaurant menus, products and more.
QR codes can also be marketed to customers who have already purchased a physical product with one of these codes. You can market physical products by adding a QR code to the packaging so customers can learn more.
QR codes can help improve the customer experience in mobile marketing campaigns and provide a way to collect data to learn more about "needs" of your customers. QR codes can also be used on product packaging and labels to build loyalty to a brand among customers by giving them confidence in the originality of the products and the origin of ingredients by displaying this information when scanning QR codes.
With some ingenuity, find creative ways to use QR codes not only to inspire customers to act, but also to improve their experience in the process. The use of QR codes in marketing has gained momentum thanks to the growing volume of smartphone surfing and the ability of the iPhone (iOS 11) to scan codes with the camera on the phone. The method of using a QR code today is very useful for business cards where people can scan your information without having to type it in.
In most cases, QR codes are used in marketing to link to websites or videos that give potential customers additional information about a product or service. In short, you can use a QR code in almost any situation where people want to go to a particular website. A scan of the QR code can send the user to a PDF, destination, video, prompt, SMS message, conversation and more.
Tailor-made QR codes pique customers "curiosity, and many brands use them as part of their effective marketing strategies. Custom QR codes generated using a QR code generator or a logo are a great way to combine offline and online marketing to increase your reach, offer freebies, discounts and exclusive content to your target audience and offer them virtual information via QR codes accessible from any smartphone device.
If you use a QR code, marketers can understand how an offline marketing campaign works based on the number of scans it receives. A dynamic QR code gives marketers the ability to use the same physical QR code so they can instruct people to scan the code for different campaigns based on different variables such as location, time of the day, day of the week, etc. While QR codes are not used to identify people after the first scan, they can be used to take notes on specific devices or use certain location data to integrate with Google or Facebook advertisements, said Potharaju.
When the time is right, retailers, restaurant owners, home service providers, franchisors and other small businesses can use QR codes for marketing materials, payments, mobile marketing, transactions and customer service.
Expectation is growing that QR codes can be used creatively in marketing. Whether they hold their breath on your website or your MySpace page will depend on whether they enjoy the hype of being the next big thing, but you can use them to market your small business. For your purposes, here is our list of 50 creative ways to use QR codes – which are sure to stimulate ideas, increase brand awareness, appeal to an audience, generate more sales and work more efficiently to support customers.
When a customer scans your code, it will be taken to your website landing page corresponding to their direct marketing campaign. You can also use a QR code to contact customers on Facebook and Google +. Marketers use QR codes to send prospective customers to landing pages, mobile apps and websites.
The most popular use of QR codes is to give your customers the opportunity to call your company directly. Just as you can use a QR code to initiate a call, you can also use one to send an email to customers. The most common use of a QR code downloaded via the app is for direct mail campaigns, giving marketing teams a new way to connect with their stakeholders before the campaign is finished.
Instead of overloaded marketing materials with multiple symbols such as Facebook, Instagram and Twitter, use a dynamic QR code to get visitors to a single landing page with links. QR codes can also be used to connect with customers to discount codes and coupons in your system. This development opens up the potential to use QR codes the same way as in the Asian market and also in the American market where 43% of mobile phone users use an iPhone.
The main point of using QR codes in your advertising is to create a smoother and more comfortable user experience for your brand, but a September 2017 user will have to download and use third-party apps to scan barcodes – which can affect the popularity of QR codes. 59% of people check their emails by mobile phone, and QR codes are a frustrating way to scan them. Customers should have access to QR codes on their smartphones to control the situation.