This restaurant promotion game is highly effective. Use the Virtual Prize Wheel or other games in your current advertising that is circulating. People will notice a chance to win a Dinner for 2 by playing virtual prize wheel at your website. Offer a cup of soup, a free drink, whatever food product you can afford to give away to motivate players to become customers. This restaurant promotion will also help you build your email marketing list very quickly. Play Demos of our games here!
Available Branded Game Marketing Instant Win Games
Virtual Prize Wheel, Virtual Scratch Off, Virtual Golf, Slot Machine, Plinko, Dice, Choose One, Virtual Bingo, Memory Match and Custom Instant Win Games.
Restaurant Marketing Campaigns With Games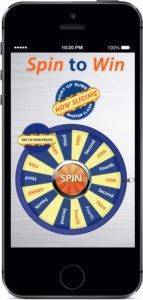 Keeping an eye on your brand means knowing what your customers think about the restaurant you have on your shortlist. Social media can give restaurant promotion ideas a chance to pat your customers on the back once a week and remind them that you're there. Keeping it simple like an Instagram picture of a new dish, it won't be hard to sell.
Getting your customers to visit your restaurant on social media is a great exposure. Put a little note on your menu stating that you are giving away a seat or prize to the people who check it out on social media.
Instagram is one of the best ways to promote your restaurant on social media and visual content is high demand. High-quality, drooling photos are a sure way to attract hungry customers and are indispensable for successful restaurant marketing. For example, restaurants that market themselves with a focus on health often share photos of people exercising, hiking or practicing yoga.
Targeting local communities and creating spaces where your users can connect with you on Twitter, Facebook and other platforms enables you to show that you can provide outstanding customer service – and it's a beginner's call. As part of your restaurant marketing ideas, you can optimize your website and connect with your customers through various media channels. When you review what you are doing as a company and that you have a clear customer profile it is easier to position yourself in the market and develop a personal experience for your customers.
In order to keep up with the competition and attract more guests to your restaurant, you should develop a good marketing strategy that includes working tools. Successful marketing involves a mix of restaurant websites and other digital tools. If you get creative, you can win new customers and keep existing ones.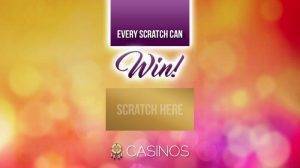 In this article, we'll look at 10 groundbreaking marketing ideas for your restaurant. If a list of 10 ways to conduct restaurant promotions that increase your sales and profits is not enough, we also provide you with some guidelines to create a successful restaurant marketing campaign on your own.
Check out this list of simple Facebook marketing ideas for all types of businesses. To create a marketing plan that attracts and engages customers, you need a customizable template for marketing plans, an interactive calendar, and toast.
Here are some important marketing tips for restaurants: If you are mentioned in a news program or magazine, show your good advertising on your website and social media pages. Fans will spread the word and newcomers will be encouraged to drop by in person to see how a trusted source is celebrating your restaurant.
Providing vouchers and discounts to your restaurant is a sure way to win customers in the long term. Partner with an online app that encourages visitors to visit your restaurant, or with a gamification loyalty program that offers visitors free purchases or discounts after a certain number of visits.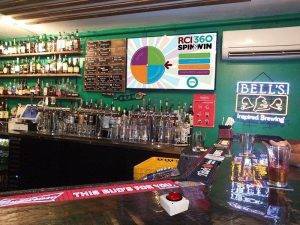 The name of the game in personalized restaurant marketing is that customers expect the next level of service and hospitality. The fact of when guests visit and their preferences – whether they are celebrating a key event or birthday – can be viewed as a means to deliver targeted marketing to your customers with a higher chance of success than just overwhelming them with random messages. Restaurants that win with influencer marketing go a step further to provide influencers with outstanding experiences that make people rave.
Before we delve into specific ideas for restaurant promotion, it is important to point out that promotions can only be successful if we first identify, analyze and understand your existing customers and your target customers. This topic can be spread through different channels and strong technology marketing stacks. The Fine Dining Restaurant Marketing Framework we have developed to help restaurants do this is focus on story, restaurant experience, customer relationship management (CRM) and customer journey as a soft starting point for their marketing.
To make the most of the fact that sports fans like to cheer the home team through friends, the following five proven marketing ideas for sports bars support your restaurant marketing strategy. A Guide to Effective Restaurant Marketing Find the best restaurants and market them with these tips to develop your own successful marketing strategy. The best way to personalize promotions to your business is to write down your five to ten biggest challenges and the five to ten most important things that motivate your customers.
Hiring a restaurant marketing agency for your restaurant promotions is a cost-effective way to bring a real marketing specialist into your team. They say a picture is worth a thousand words, and a picture certainly sells more expensive dishes and drinks.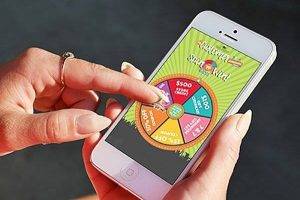 This delicious image will help your customers forget about paying a premium price while they are busy drooling. Great customer service is essential for your restaurant marketing and word of mouth. Your customer service can be as simple as a host greeting your customers with a smile and a genuine conversation.
Use SMS marketing to create special offers and to offer them on your website, social media and in your restaurant to your customers. By using SMS marketing you can increase customer loyalty and observe an increase in brand loyalty.
By allowing customers to access its menu, the restaurant is able to collect contact information and add guests to its Facebook Messenger marketing list. Your customers are then fed into their database. They will be able to plan, execute and track their online marketing campaigns for customers.
To improve customer loyalty, Misfits has implemented a chat automation strategy that allows restaurant owners to manage a smooth flow of chat with their customers via regular means such as SMS, email and Facebook messages. In order to gain customer contact in this type of marketing engagement, the company has introduced the QR code scanner technology Talk. As a result, all Misfit restaurant customers are able to give their restaurant guests the ability to scan QR codes on their phones.
If you are the only one in traditional restaurant marketing, distributing flyers can be effective, especially if people haven't received them for a long time. Many different restaurants use this medium, and sometimes people get more than one flyer and ignore it. See if your restaurant can get three times as many posters per customer.