Trade Show Games: The Right Way to Do Engagement Marketing!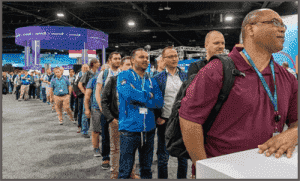 Are you ready to take your engagement marketing to the next level with trade show games and several other ideas? Whether you are a beginner or an expert, these fun and interactive games for a trade show booth are bound to take your organization to the next level.
It is no surprise that people love games. People have a difficult time passing up the chance to win prizes, which means this is a great option for your company!
What Can We Offer You?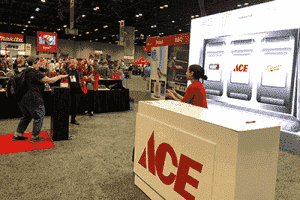 It is common to use virtual games at events to promote your business and attract customers. Interactive trade show games are an ideal way of exhibiting new ideas, products, and services that may lead to increased website traffic and leads. You do not need to post on social media 24/7 to generate the traffic you want for your organization. It is time to introduce a booth to attract attendees!
The beauty of booth activities is that you can attract participants from across the world. This idea is much more effective than a local event, do you agree? Our virtual and physical trade show games are an affordable and efficient way to generate a return on investment while promoting awareness with the use of advanced technology and innovative ideas.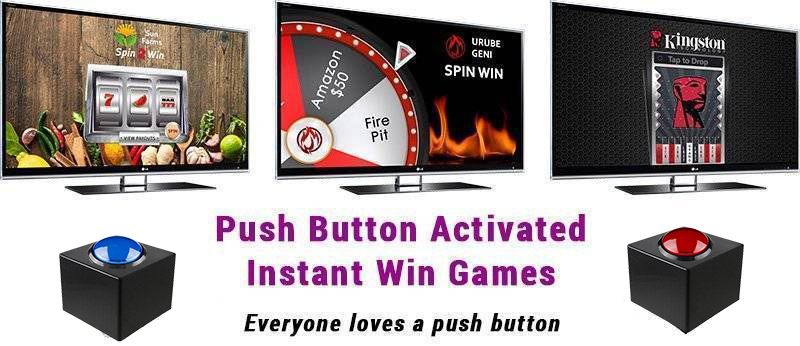 What Does a Trade Show Game Consist Of?
A few elements or ideas to include in an interactive trade show game for attendees include prizes, rewards, freebies, and giveaways. The engaging system we use can adapt to any trade show environment, which increases the likelihood of participants.
Our interactive expo booth games create a variety of incentives and prizes, which encourage potential customers to engage with your organization on a deeper level. Can you think of a better idea to create excitement for your products and services?
You are not limited in any way when it comes to your display. We give you a choice between various systems, products, ideas, and capabilities, so you can find a great way to interact with and attract customers. Interactive trade show games focus on engaging attendees, so they spend more time at your company's event.
Trade Show Booth Options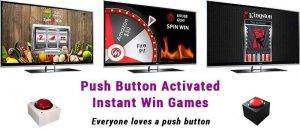 These services do not put any limitation on your organization as there is an endless amount of innovative strategies and ideas to choose from when exhibiting products or services to attendees. A few examples of new ways to attract engagement or for lead generation include:
Large Push Button – These include a combination of digital and physical features that make your game show more exciting.
Memory Match Games – Do you want your audience to get addicted to your games? Give them the opportunity to have fun, compete, and score on a leaderboard with this type of contest.
SMS to Screen – This is all about convenience as attendees send a text message to the specific gaming program on their computer monitor. Once their name appears, the fun starts.
Pre-gaming Surveys – These options give you the opportunity of scoring for "Predictive Prizing." Outcomes of games are ensured by the quality of leads.
We personally recommend a full-screen view with a large screen above your head and multiple computers in case lines get too long.
Using a Trade Show Game as a Strategy
Are you interested in trade shows and how they work? Try one of our demos to get an idea of what attendees experience. These are compatible with all devices and screen resolutions. Additionally, our team can make custom modifications to design the layout suitable for your brand.
Increasing Participation with Trade Show Games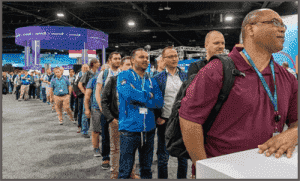 A trade show booth program is a perfect idea because people enjoy trade show prizes and other rewards. Specific companies provide entertaining branded activities to entice consumers to attend their projects. Attendees are increasingly loving interactive activities thanks to games that deliver instant wins.
You can also gather names, email addresses, and other private information from your audiences using a trade show booth, allowing you to maximize sales and meet your objectives in a simpler and more efficient manner. To update your contact list and send emails efficiently, lead generation necessitates collecting personal data from attendees, so you have an idea of how to convert them into clients.
Attendees develop a personal link to or idea of your company through trade show interaction and advertising experiences.
Via coupon or discount codes, all e-commerce stores on the internet can use an interactive trade show booth program. Allow attendees to notice your promotional goods and services by assisting the brand in creating a positive client experience. In reality, there is currently no better alternative to promote your brand than to make these gaming channels available online in order to expand your sales marketing efforts and consumer base.
You may add reward ideas to your trade show. Attendees are enticed by this and it is an excellent way to gain their attention to your booth. Interactive gaming is the perfect idea for any form and size of company, no matter the line of operation. Whatever the company's objectives or ideas are, this is the most effective way to boost revenue and gain new consumers online.
Would you like to review any of our work to get an idea of what you would like? Feel free to look through our display for inspiration regarding your particular industry. Contact us at 877-530-4499 for further information and a better understanding of how a trade show operates.
Business Trade Shows and Increased Engagement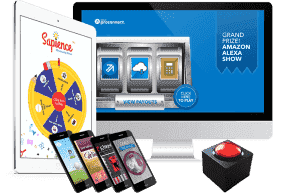 A booth was created with attendees as the priority, and they provide a captivating and engaging experience that entices everyone to participate in the trade show. Attendees enjoy the opportunity to play and win. Adapting your company brand to activities at your trade show booth is an excellent way to promote your promotion message, affect sales, and engage in advertising experiences that cater to natural human instincts.
A trade show floor helps you improve your brand image, boost company perception, and enhance your appeal. Additionally, these assist you in achieving your objectives and strengthening your organization's presence at shows.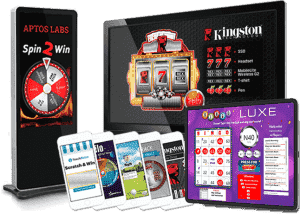 Would you like to speak to one of our digital strategists so they can give you an idea about how a trade show booth can generate leads and increase booth traffic for your company? Please contact us so our team can assist you with our advanced technology. When you use our services, you can expect increased attendee participation, fresh ideas, excitement, and fantastic new leads.
A company can make its promotion stand out by attracting individuals to its trade show booth with sales tactics and fun activities. Online or digital activities can be a powerful tool the company utilizes for increased revenue across all platforms. All this is possible simply by allowing players to interact with one another.
The Impact of Trade Shows on Lead Generation
Statistics show that only seven percent of exhibitors provided activities to inform attendees about products or services. This suggests that there is a significant difference between exhibitors using trade shows and attendee engagement, a 60% gap to be precise.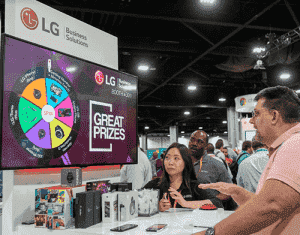 Trade shows were used by 67% of attendees as a networking tool, and they helped teach them about the ideas in an interesting way. When the attendees participate instead of being passive, the booth obje
ctives can be achieved easier. For lead generation, you could collect the amount of personal data you believe would be helpful.
If you have a large number of attendees waiting to participate, it is more appealing. Before they get a chance to play an online slot machine or Plinko, the booth workers speak to the attendees in line and gather specific information through the use of qualifying questions.
Using trade shows is going to have a significant impact on your advertising strategy. You could get an idea of the full value of activities in terms of the way you draw attendees to your booth. Assume the position of brand ambassador and start introducing the players instead of motivating individuals to participate in the trade shows.
An exhibit is the most common reason for attendees to participate at a trade show booth. These entertaining measuring exercises help you get more people to listen to your business pitch, which generates traffic. You may also provide links to promotional items that are available after the exhibit or start generating ideas for your next trade show.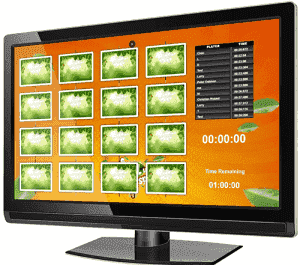 Choosing an instant win contest or branded memory match plays with a leaderboard are two ways to involve the audience and increase booth traffic. Instead of asking attendees to take and post a photo at the booth, build your own photo zone and use unique hashtags to share selfies on social media, such as Twitter, to receive a prize.
Exhibition contests are an excellent way to pique people's attention and draw them to your company booth. You increase interaction and this helps to collect helpful data for exhibiting purposes by allowing future consumers to connect with the brand. Exhibitors may use a variety of activities to keep their visitors interested. We can assist you with choosing the activities for your organization as not every activity is suitable for your specific target market.
An online organizer may also use a trade show booth for activities in the office or at home. It is essential to note that playing in a trade show is not only for fun, but a company can also use this to increase brand awareness and deliver crucial messages to employees and potential clients. You get the benefits of being entertaining and informative in one; what could be better?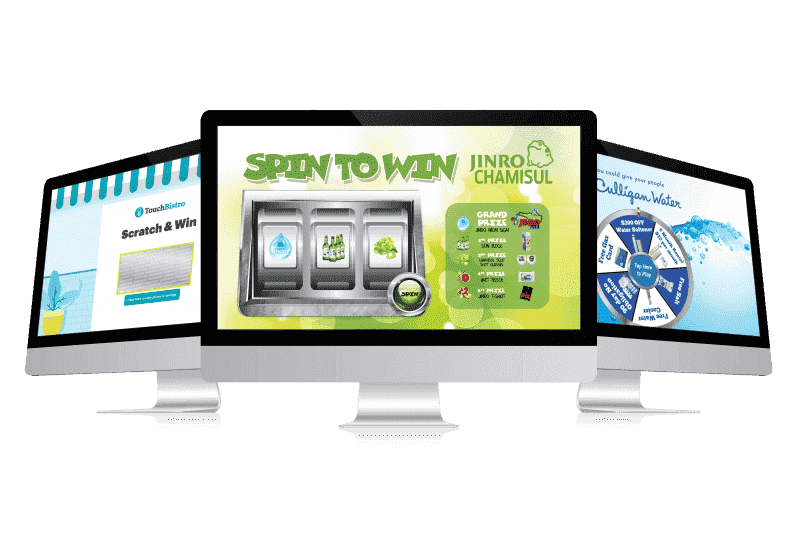 A trade show booth is ideal for gamification because it brings a large number of individuals together for a brief period to communicate, interact, learn, connect, and have fun. Advertising activities are excellent icebreakers for groups of employees and players, as they provide a friendly environment conducive to favorable brand association, awareness, and data collection. The idea is not to transform industry activities into a game but to incorporate fun as part of the concepts that best engage attendees, staff, exhibitors, sponsors, and vendors.
Trade Show Booth Games
The industry event is seen by attendees as an enjoyable activity in which they can participate and improve the overall atmosphere of their booth. This is a fantastic opportunity to enhance and promote your brand, particularly because it is supported by a vibrant atmosphere that undoubtedly draws more visitors to your booth than competing brands in the industry. Additionally, the event being based on the traditional lottery concept adds to its appeal.
Freebies and giveaways are something that everybody looks for at a personal event. Some companies have raffles as a component of their events. Certain rewards, such as gift cards, are digital, while others are physical.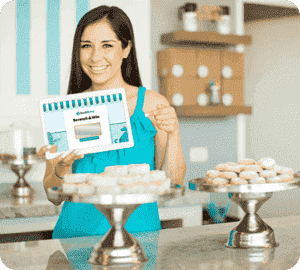 You can select a personalized virtual booth or select a prototype instead of being stuck with a boring template, which depends on the online event. In either case, exhibitors may use lead capture and digital activation with specific lead generation plays to improve the efficiency and appearance of their booth.
Participating in trade shows can be extremely beneficial to your business depending on the industry you are in. One of the most unique aspects of this type of promotion is the opportunity to showcase new products at trade shows and physically introduce them to your target market. You are free to display this using your own unique approach. This may result in a large number of new consumers and high-quality leads.
Branded Event Games Get Noticed!
It is essential to think about branding while preparing your trade show strategy and display. Consider expanding your booth and how you are going to go about doing this to inspire and encourage attendees.
You want booth visitors to remember the excitement of your event. Feel free to make your trade shows entertaining and exciting. If you implement these suggestions, the attendees are going to have a fun time.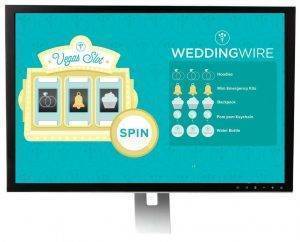 Classic games, such as a slot machine or virtual prize wheel, are a surefire way to attract attention to your brand. By including retro-branded games that transport attendees back to their childhood, you are going to give them an unforgettable experience that they are going to want to keep coming back to.
Make an effort to hire a committed individual to work at your booth or show floor. Even if you recruit a pro, request a dynamic team member who excels at attracting crowds, entertaining people, and maintaining a positive attitude. Booth visitors remember your brand long after the event is over if you use a memorable word, slogan, or hashtag. Experts believe that this technique should be executed flawlessly; our trade show booth can help you create and accomplish this.
Contact Us at 1-877-530-4499
Are you ready to start planning your next trade show? Chat to our experts today so we can help you make your event a success! We have done more trade shows than we can count, so you know you are in good hands. The possibilities are endless!
Available Branded Game Marketing Instant Win Games
Virtual Prize Wheel, Virtual Scratch Off, Virtual Golf, Slot Machine, Plinko, Dice, Choose One, Virtual Bingo, Memory Match and Custom Instant Win Games.