Virtual Custom Branded Instant Win Marketing Games
Games for Trade Shows / Events, Sales Promotions, Kiosks, Websites, Lead Generation and More!
Bring your brand to life!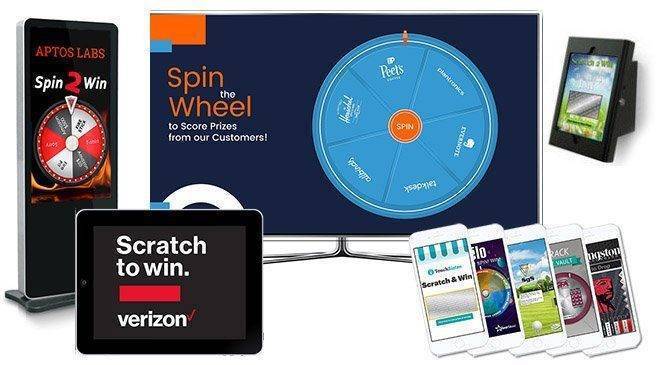 Engage and reward your audience with our Branded Marketing Games. Easy to do and a fast deployment time. Trusted by Big and Small Businesses Worldwide
With our Game Marketing software, you can offer controlled Instant Win Games. Our innovative solutions help businesses like yours engage with their audience, attract new customers, interact with them, generate leads, and much more.
Why Brand Gaming? We make this easy to do!
We work directly with you to execute your promotion or application to be certain you are leveraging the full value of our systems. Secondly, our staff knows that one size does not fit all and you don't have the time to master every aspect of our technology. Most importantly Brand Gaming will work with you to build out your promotion.
Check out our portfolio of Digital Marketing Games.
For Event Marketing, Retail Kiosks, POS/Merchandising, Digital Signs, apps, websites, and more… Let's Get your Game on!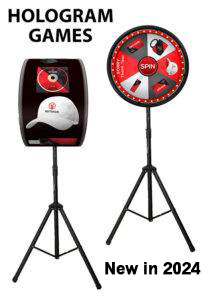 Why do digital games work so well?
Games for Giveaways are effective marketing tools because they tap into basic human psychology and emotions. People naturally love the idea of winning prizes, especially when they require very little effort to enter. The thrill of potentially winning something for free is an attractive proposition, and that's what makes games so appealing.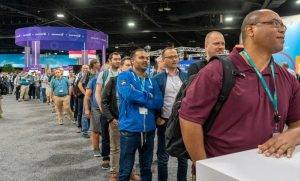 Additionally, games create a sense of urgency as they typically have a deadline for entries and a limited number of prizes available. This prompts people to act quickly, which can lead to an increase in engagement and brand awareness.
Another reason games work well is that they provide an opportunity for companies to collect valuable customer data, such as email addresses and demographic information, which can be used for future marketing and advertising efforts.
Finally, games are easy and cost-effective for companies to execute, making them a popular choice for promotions and marketing campaigns.
Overall, games are a powerful marketing tool because they engage people's emotions, create a sense of urgency, provide valuable customer data, and are easy and cost-effective to implement.
We're about Virtual custom branded Instant Win games and lots of options!
We have been at this the last 15 years and our client's suggestions have propelled our application to include great features and systems. Simply put, we can do things that can not be done with other virtual game marketing systems. We're serious about games because we know that the most powerful marketing force in the universe is games!
Available Branded Game Marketing Instant Win Games
Virtual Prize Wheel, Virtual Scratch Off, Virtual Golf, Slot Machine, Plinko Style Games, Dice, Cash Cube, Virtual Bingo, Memory Match and Custom Instant Win Games.
Browse this website, play the digital demonstration games, see the features and options, gt new and exciting ideas then call and speak to the developer, David Harkins at 1-877-530-4499 to discuss your needs and to quote your instant win promotion.
You set the prizes, you set the odds! Unlimited access to the self-administered Administrative Center, however, we help at any level so you will be self-assured of a sound promotion. Finally, a unique interactive promotion for brands of all sizes!
Options, usage, and design at a glance
Odds & Inventory Controlled Marketing Games for Trade Shows / Virtual Events, Websites, Mobile, Retail, Social & More!
Carefully crafted over time for all devices!
YOU WILL HAVE CRAZY COOL CAPABILITIES!
Game Features
You set the odds with the inventory for each prize level.
Optional collection of contact data
Fully Branded to your Business
All Device Compatibility
Anti-Fraud mechanics
Primarily Self Managed
SSL Secured Data
Zapier Automations
Developer Phone Support
Game Options
Send a branded email to all players
Full-Screen Monitor or Tablet Display
Zapier Data Integrations
Player Restriction Rules
Up to Six Prize Levels
Redirect by Prize Level
Optional Schedule by Day
Use Variable Data
Limited Offline Usage Available
Game Add-Ons
Add a BIG PUSH BUTTON
Unique Play Code to Play
Display Unique Bar Code or Bar Code Numbers in Email
Display Coupon Codes On-Screen
SMS to Screen
Kiosk with Printing
Convert email to SMS*
SMS Autoreply to Play
Custom Game Development
A few primary features of our systems
Every game is fully branded! You get complete control for prize / coupon / points distribution. You may collect data or not, use a Play Code to only allow players with a valid code to play. We offer Fraud Protection to protect your game from abuse using Play Rules. Send players an email or SMS.
We've listened to our clients over the years and passionately never stop enhancing our marketing products. Most advanced options and systems you won't see on the website, but we can do crazy cool things! Please contact us to discuss your requirements. We work closely with you every step of the way.

Automate data to over 5000 online applications using Zapier. Optionally put a unique code number or barcode into every email and lots of other options.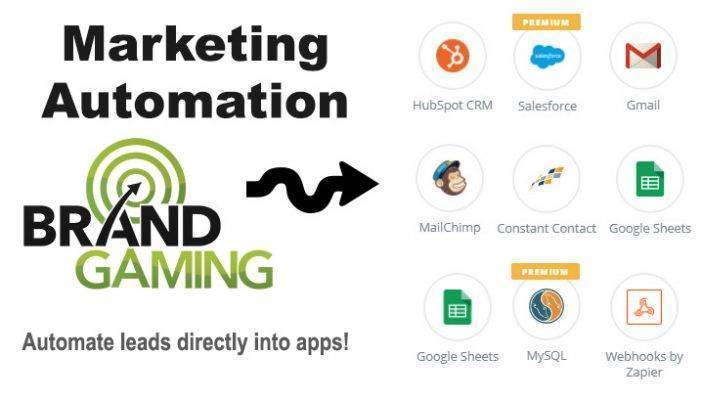 Game Options & Capabilities
Fully Controlled Online Prize Pool or Optional Offline options.
Lead Generation system up to eight fields, or none
Send a fully branded email to all players
Redirect to a url after play based on the prize won.
Use your own SMTP for sending emails to players
Send Digital Rewards with Zapier / Tango Gift Card Integration
Zapier Integration to automate tasks between applications.
Display Unique Coupon Codes in every email
Fraud protection with play rules such as: One play per IP address, One play per day email address and many other restrictions
Offer from one prize level to all six. Losing is optional
Queue games behind each other
Cross Platform for Mobile/Tablet/Computers
Full Screen Display for computers and tablets
Data Automation API with Zapier
Variable data in a URL can be passed in or passed out after the play
Pass data into game from a variable url
SMS to Screen Engagement
Kiosk versions with auto printing
Display Coupon Codes On-Screen
Use as Playable Ads
Off-line random games
Surveys with Incentives and ask about "Predictive Prizing"
…and a lots of other features..
BRANDED GAMES MARKETING FOR SMALL & BIG BRANDS
From small businesses to Fortune 100 companies, Brand Gaming Marketing systems are being leveraged by smart companies Internationally. We're proud of the success our customers have achieved through the use of our products. We help businesses grow by creating more meaningful brand engagement experiences.
TRUSTED BY BIG AND SMALL BRANDS WORLDWIDE
Here's what our Branded Interactive Marketing Games can do for you.
Capture names and email addresses of players for lead generation
Promote Brand Engagement for new or current base
Fun interactive contest element to add to any promotion or event
Drive traffic to your website using rewards and prize incentives
Increase click through and advertising response rates
Retail Merchandising or POS Engagement and awareness experiences
Sales Promotions using Play Codes for a play on a game
Distribute eCommerce coupon codes
Boost foot traffic with Game Marketing into your physical location
Engage with a positive Brand experience
Promote new product and or services in a fun and engaging way
Design fun-based client surveys with incentives to ensure and improve participation
Reward customers for loyalty and keep them connected to your business
Types of businesses using Branded Game Marketing … Automotive Manufacturers Restaurants Retail Stores Big Brands Sales Managers Marketing Agencies Software Companies Promotional Products Industry Travel Industry Application Developers Car Dealerships Technology Companies Hair Salons & Spas Bowling Alleys Hotels & Inns Fan Engagement for sports teams Trade Show Industry Colleges Disc Jockeys Direct Mailing Companies Deli's and Markets Pet Companies Banks/Financial Institutions Insurance Companies Publishers Independent Sales Consultants We have found over the years that this product could benefit any company or organization looking to do more digital marketing.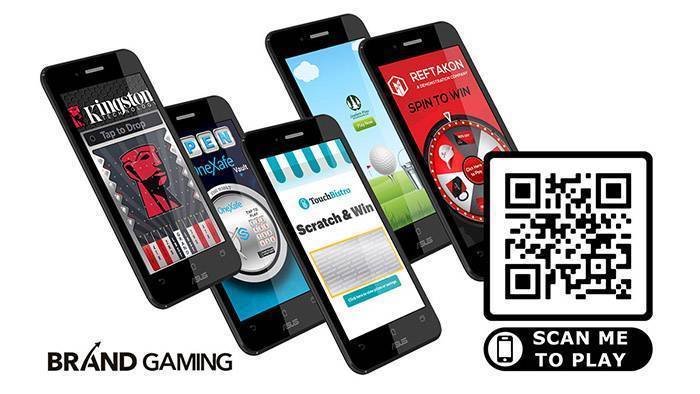 Available Branded Game Marketing Instant Win Games
Virtual Prize Wheel, Virtual Scratch Off, Virtual Golf, Slot Machine, Plinko, Dice, Choose One, Virtual Bingo, Memory Match and Custom Instant Win Games.
Recent Client Branded Games.