Custom Wheel Spinner Online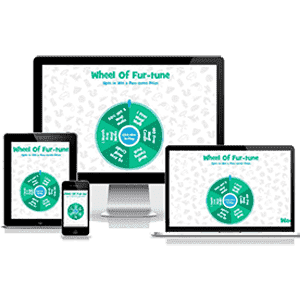 Have you ever considered using a branded virtual Custom Wheel Spinner for marketing, engagement, or lead generation purposes? These forms of games and prizes are a fantastic way to attract attention and get the type of engagement you are looking for with the simple click of a button.
Our company works hand in hand with you to show you and help you with developing the app or game that you are going to have the most success with. Feel free to look through the multiple options so that you can pick the best game for your company and address your current marketing strategy.
What Is a Custom Wheel Spinner?
First things first, what is a Custom Wheel Spinner? Simply put, this is a random game of spin the wheel, which assists your enterprise to pick a random winner for multiple games when potential customers click on the button or link.
This is an app or tool that asks your audience to click a button and spin the wheel, which helps them to win prizes, and helps your company to obtain and save information such as their names.
In 2021, there are various copyright Custom Wheel Spinners that enable you to make use of a customized or personalized spinner app or tool. The list is endless. You are able to customize colors, your screen, links, lists, and questions so that the promotion is unique to your brand.
This is a fantastic way to share and show information about your organization's name and answer any questions your audience may have. Are you ready to introduce a spinning wheel to your marketing approach?
Why Should You Consider Using a Custom Wheel Spinner?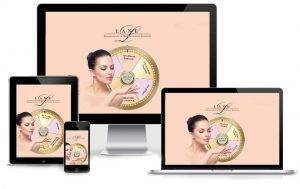 If your business uses a Custom Wheel Spinner, you may experience an increase in customer interaction if you link this tool or copy it to your site. The Custom Wheel Spinner tool increases activity to your website by giving other people the opportunity to win prizes. The excitement of spinning the wheel, with the click of a button, alone causes the activity if you let it do its' magic on the screen.
You may also select, save, and share many different layouts and options once you know how you want your new game or app to be used.
What Are the Benefits of a Custom Wheel Spinner?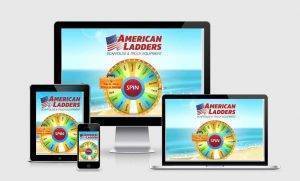 Various benefits can arise from using a Custom Wheel Spinner app, such as:
It helps businesses of various sizes build larger email databases – This is because it captures the information and name of various players. In turn, you can email your newsletter to potential customers, which generates increased sales.
The thrill of the game and the possibility of winning prizes increases traffic to your website, which helps your brand to get more attention.
A Custom Wheel Spinner gives the random winner instant satisfaction, which makes them link positive feelings with your company.
This form of interaction is fun, which improves your brand's image and reputation and links it to a unique experience.
It is a fair form of competition as you have to let the wheel decide who the name of the winner is.
A Custom Wheel Spinner is a very affordable marketing tool to use even though there are prizes involved.
This is a fun, unique, and creative tool that most businesses do not offer potential customers.
It is an excellent way to show any new products, even services, which generates more traffic to your platform.
The Custom Wheel Spinner can be used for multiple purposes.
Games add a sense of fun to all types of business promotions.
This is a constant advertising opportunity that generates leads and significant amounts of website traffic, which any company would need.
These random wheels are user-friendly and secure.
How Does the Custom Wheel Spinner Work?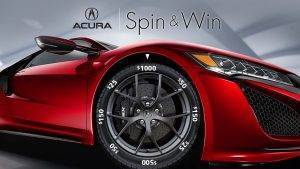 The Custom Wheel Spinner is quite simple to operate. It runs from your site, browser, or your point of purchase counter through a fun game of spin the wheel. You can choose the specific settings. For example, you set the odds, prizes, coupons, and quantities.
This random spinning wheel constantly works to gather the email addresses and names of potential and existing consumers, which it then uses to create a significant database for your company.
You can achieve various outcomes with the simple click of a button.
What Can You Use the Custom Wheel Spinner for?
Event marketing
Digital sites
Retail Merchandising
Various signs for mobile, social, and digital use
There are various other uses associated with the app that you can share and use to your advantage, such as a copy and removal feature. The list of possibilities is endless!
What Features Does the Custom Wheel Spinner Come with?
This spinner wheel is not only about selecting a random winner for a prize. It is an app that helps you to decide on the best marketing initiatives for your company. The list could go on and on. The features of the game include:
The option to collect audience contact information
A developer phone support system.
Compatibility with a broad range of devices
Complete branding for your organization.
You get to set the odds with regard to inventory every time someone spins.
Secured data and anti-fraud characteristics
Zapier automation
The ability to self-manage the majority of the app
Utilizing a Custom Wheel Spinner, such as this one, provides a list of endless opportunities for your marketing strategy. You may also copy this method into other aspects of your enterprise, such as incentivizing staff members, etc.
How Do You Customize the Design of the Spinning Wheel?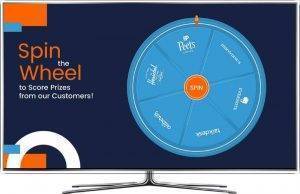 You have the freedom to choose the colors, text, and logo of the wheel so that you can link it directly to your company.
One can add their own background images and logo so that your spin the wheel tool is specifically created for your brand.
Another factor to consider is that you can add as many sections, elements, or segments to the wheel as you want to. We recommend that you do not use too many as this makes the experience less enjoyable for everyone. You want to keep the process new and exciting.
Does the Company Have Control Over the Spin Wheel?
Yes, your brand has complete control over how you decide to use the Custom Wheel Spinner app and what prizes or coupons you give to the audience. You can decide on each spin, link, and button. One also gets the opportunit
y to show the logo they would like to. This is created to give you a sense of control over your marketing strategy, which means that you name what you want, and we help you achieve it.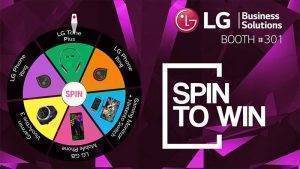 You can save the virtual prize wheel to your site, which includes the necessary link. It is essential to remember that you customize every feature to suit your need. For example, you get to see how often one gets to spin the wheel or save the wheel for later use. This may vary during different times or days. One also has the right to share or set any new conditions that they think need to be put in place.
How Does the Random Winner Receive Their Prize?
There is no concern about this situation. The winner is going to receive an email that is completely customized and branded according to your organization's design. Then, the email contains instructions on how the winner collects their prize.
You are free to set all conditions and the promotional period.
Order Your Custom Wheel Spinner Today!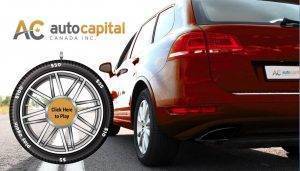 Are you ready to give these excellent tools a try to gain the support you have been looking for? It is a quick and efficient way to take your marketing and lead-generation skills to the next level. Do you think that your company could see growth if you add this initiative to your list of strategies to make use of?
It is time to remove the boring marketing strategies embedded into your brain and to choose a new and fun tool that is going to make you stand out from the rest. Take your chance and spin the wheel! You never know what lucky random prize you are going to get stuck with.
Call us if you want to see what we can offer you and get more detailed information regarding these tools. We decided that it was time to share an opportunity as excellent as this.