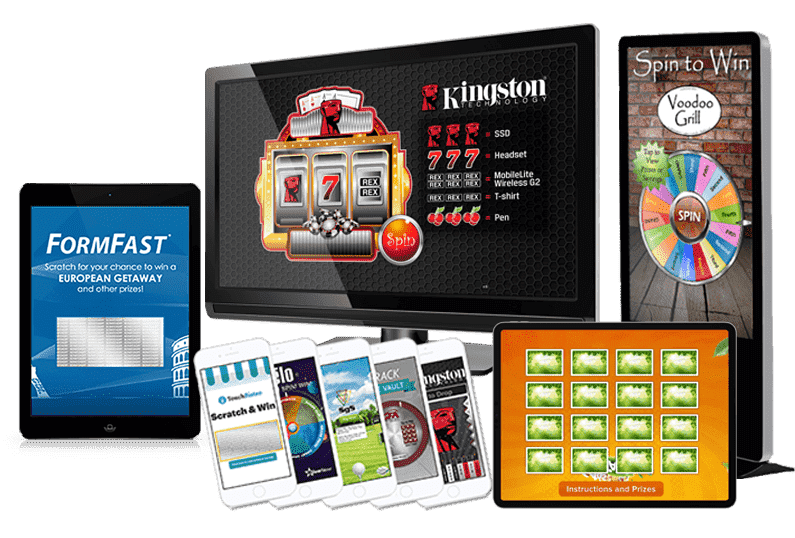 Virtual Prize Wheel Examples and Demos.
Below are many examples of Virtual Prize Wheels.  To play our Demo game visit the Virtual Prize Wheels page. Or, Go directly to the all-device Virtual Prize Wheel 
Why Should You Consider Using a Virtual Prize Wheel?
If your business uses an online prize wheel, you may experience an increase in customer interaction if you link this tool or copy it to your site. The virtual prize wheel tool increases activity to your website by giving other people the opportunity to win prizes. The excitement of spinning the wheel, with the click of a button, alone causes the activity if you let it do its' magic on the screen.
Call now! 1-877-530-4499 for a fast quote and more detailed information.
Why Brand Gaming? We make this easy to do!
We will work directly with you to execute your promotion or application to be certain you are leveraging the full value of our systems. Secondly, we know that one size does not fit all and you don't have the time to master every aspect of our technology. Most importantly Brand Gaming will work with you to build out your promotion. The execution does require good communication.